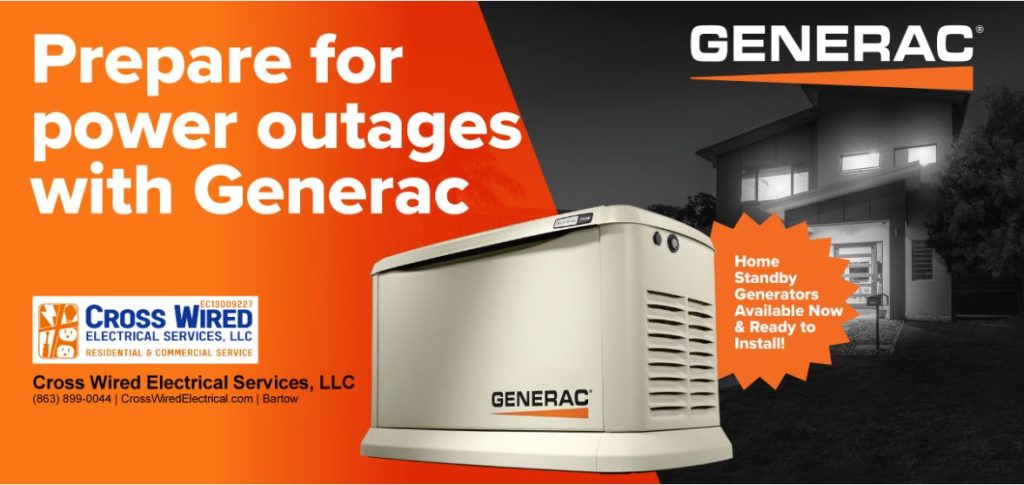 Are you ready for hurricane season? If you're like most people, the answer is probably no. But with the season just around the corner, it's time to start thinking about how you can protect yourself and your family. One of the best ways to do that is by installing a Generac generator from Cross Wired Electrical Services, LLC.
Why is a generator so important? When a hurricane hits, power outages are common. That means you could be without electricity for days, or even weeks. Without power, you won't be able to keep your home cool, cook food, or even charge your phone. But with a generator you can keep the lights on and stay connected.
Don't wait until it's too late to install a generator. You don't want to be caught off guard when the next storm hits. Plus, installation can take some time, so it's best to get started early. Cross Wired Electrical Services, LLC has generators in stock now and our team of experienced professionals is ready to install them in your home or business. By preparing now, you can ensure that you and your family will be safe and comfortable no matter what Mother Nature throws your way.
So what are you waiting for? Contact us today and get started on your hurricane season preparations. Your peace of mind is worth it!